Jackson West
Website design and development
---
Jackson West is a specialist law firm dealing exclusively with family law work. The firm provides legal advice on matters such as divorce, pre and post nuptial agreements, adoption and international divorce.
We were asked to redesign Jackson West's website to make it easier to understand the different types of legal advice available and to drive more new client enquiries via a mobile-friendly responsive website.
Research and consultation
Our first step was to spend time with the partners and team at Jackson West getting to know how the firm works, its history and its plans for the future including further expansion and additional offices. It was vital to gather this important information at the outset so that we could plan ahead for it when developing the website's structure.
Branding
Jackson West wanted to retain their existing corporate branding on the new website. Our challenge from the client was to work with the firm's existing logo and colour scheme - which had been developed primarily for printed materials such as letterheads - and develop it further to create a clean and modern website that looked at home with the rest of the firm's corporate identity. We developed a crosshatched device to use as a text divider on the website. The crossing lines hint at the complexity of the work that Jackson West successfully undertake for their clients while the overall geometric feel of the device and the solid-looking typeface symbolise the clarity and resolution that Jackson West achieve in the cases they work on.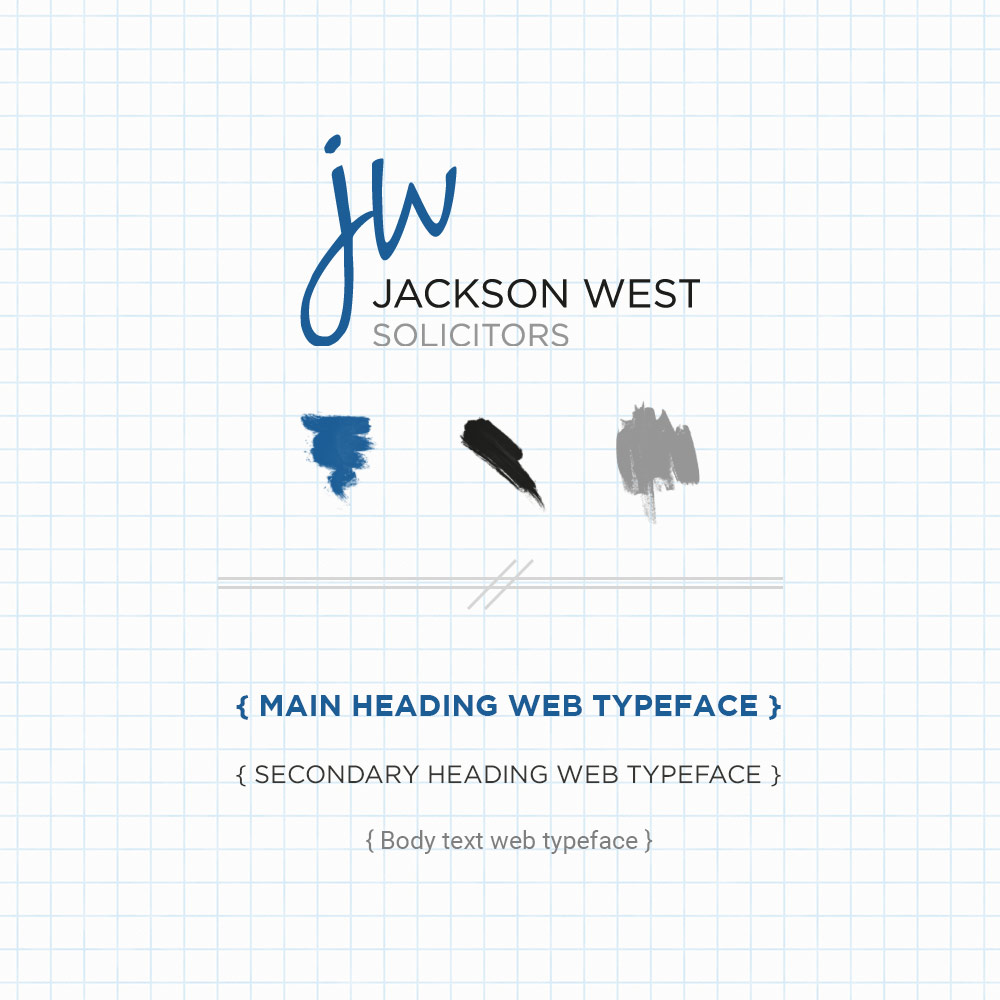 Website design
We were desperate to avoid all the stereotypical law firm imagery such as gavils, scales and piles of books and thankfully our client felt exactly the same. Many of the situations that the firm deals with for its clients can be very complicated, emotional and stressful. Our choice of imagery focused on the "good feeling" that a client would receive from the successful outcome of their case.
We carefully selected all photography to have specific complementary colours to the Jackson West logo. We ensured that the colouring was consistent across all photography throughout the website and made adjustments where required using industry-leading photo editing software.
Website development
The website was designed from the outset to be responsive, meaning that its layout will change automatically depending on whether it is viewed on a traditional desktop PC / laptop, a tablet or a smartphone. This is important not just in terms of providing the best user experience (UX) but also for ensuring that the website performs well in search engine results.
We also designed clear and intuitive navigation menus to make the website easy to use on all types of different devices, ensuring that visitors can find the relevant legal information or book an appointment as quickly as possible.
Website hosting and email delivery
Once the website was ready to go live, Jackson West asked us to host it for them on our high performance web servers and manage the ongoing software maintenance of the website to make sure that it remains totally secure and protected from hackers.
Since email enquiries and appointment bookings are vitally important to Jackson West's business pipeline, the firm also chose to use our premium email delivery service to guarantee that all website enquiries and appointment bookings are delivered quickly and securely from our servers to the relevant email inboxes via encrypted connection.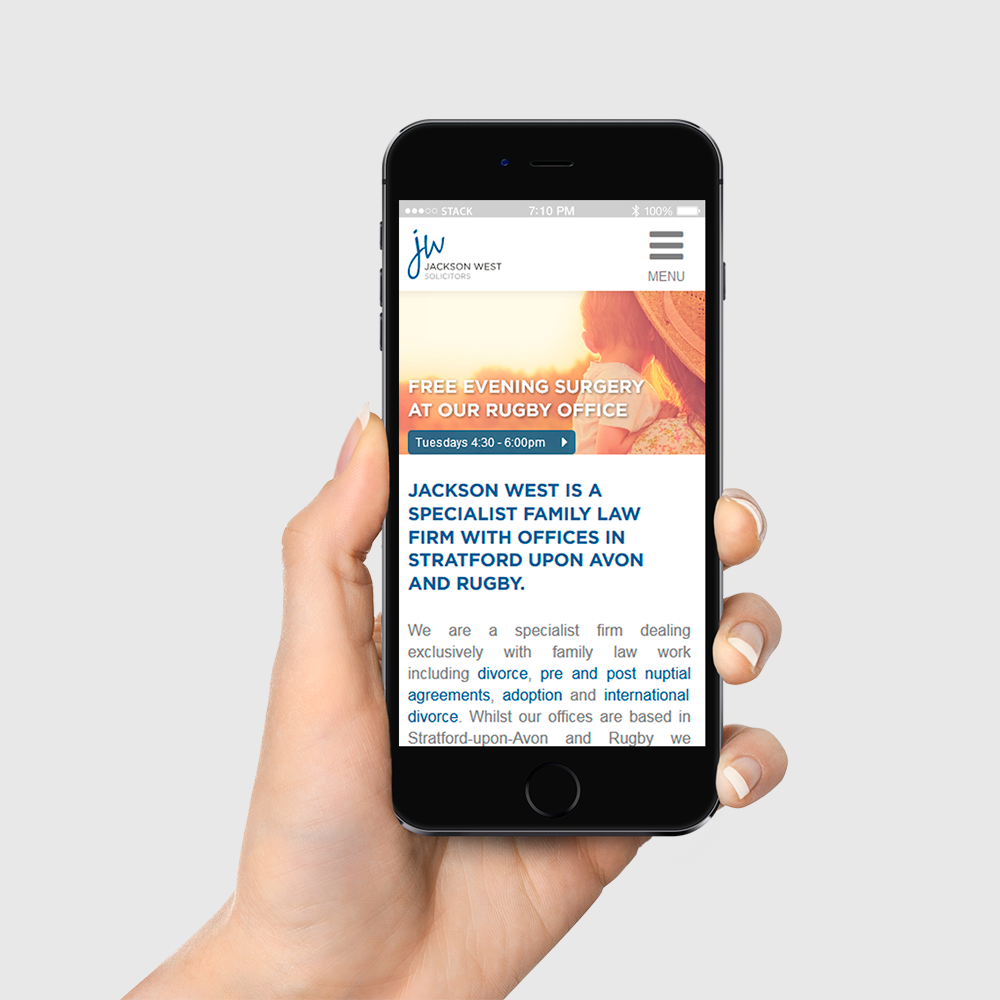 The website looks great - thank you very much for all your work on it.